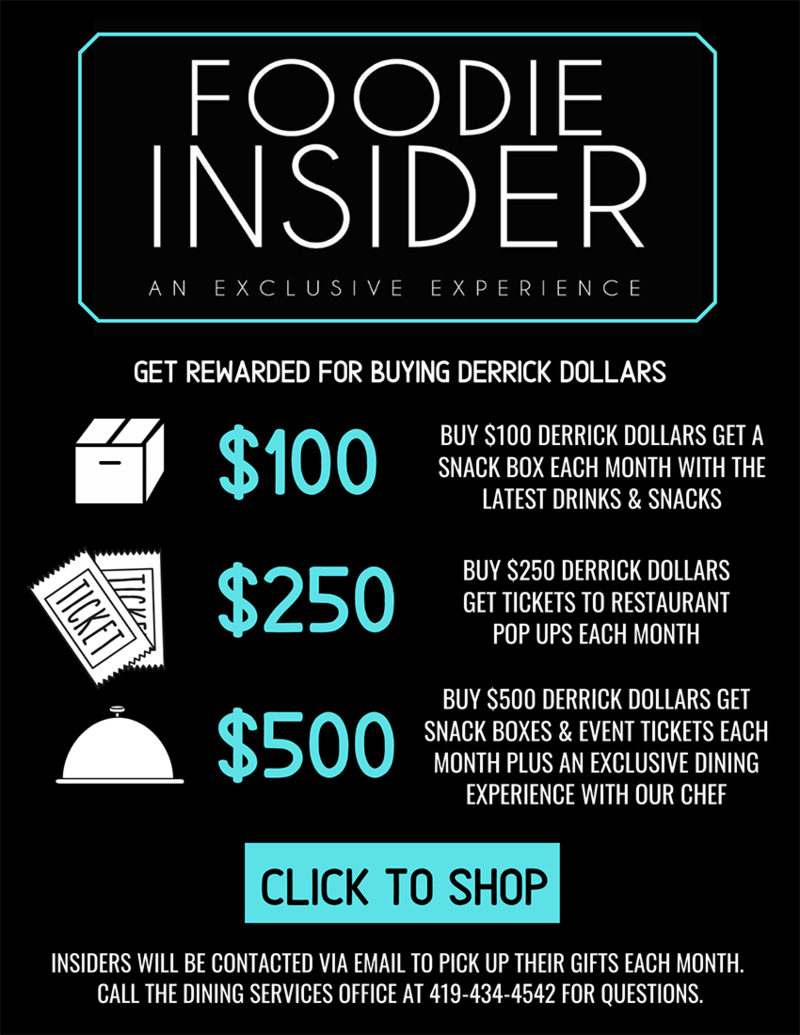 Get Rewarded for Buying Derrick Dollars!

Informational note in
faculty-staff
Sent on Wed Jan 8, 2020 at 11:06 AM (EST)
Dining Services is offering an exciting new deal that rewards you with free prizes when you buy Derrick Dollars that can be used on campus or at a variety of off-campus restaurants! See the image for more information or call 419-434-4542 for more information.